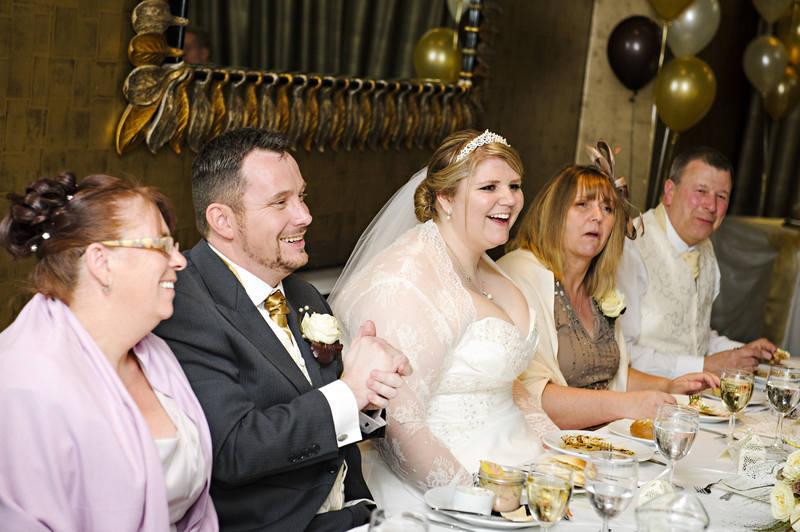 Weddings are always a hugely enjoyable and memorable event for the Bride and Groom and all their adult guests but for the children they can be a very long and forgive me for saying this, boring experience as nothing in the day is really geared to them and yet we still expect our little ones to play along and then be silent at those memorable key moments, especially during the speeches!
The great news is the day can be just as much fun for them as it will be for you!
Remove huge chunks of worry and stress from the biggest day of your life and pre ocuppy your younger guests with a tailor made entertainment concosion of fun, laughter and excitment that they are sure not to be expecting. It will be a truly special treat for them that they can anticipate, enjoy immensely and talk about long after its all over!
This will not only be a surprise but an essential part of the day as this takes care of all the children during key moments in the day. After the long heartfelt ceremony, endless photo taking and time consuming 3 course meal the children often become very agitated and express a need for a buzz of some sort, and then comes the bomb shell as they are told to sit very still and be quiet while the speeches take place and can unintentionally distract and annoy thier parents with constant nagging right when the father of the bride is ready to pour from the heart!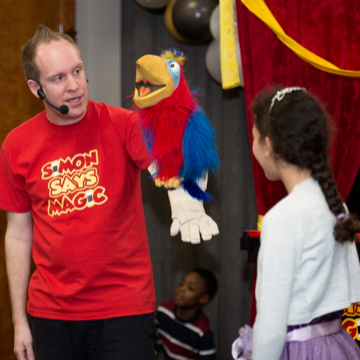 Give yourself complete peace of mind knowing the younger ones will be in stiches as they enjoy an award winning theatre experience full of baffling illusions, comedic antics, professional ventriloquism and memorable enchanting puppets the whole family will enjoy sharing together! Your Wedding will gain.excitement, flair, laughter and pure astonishment and ensure the key part of the procedings is guranteed to be breathtaking!
The show encompasses the wide age range of all your young guests attending. They'll be smiling and pulling at your arm to tell you how much fun they've had and be fully recharged as the evening approaches!
How Long? - This is a tailor made performance and can be adapted to suit your venue and time needs.
Age group? - 4 - 11yrs (can easily cater for a few children younger and older as well)