Fete/Fun Day
Thank you so very, very much for everything you did at our Aylesbury on Sea event, you really are a fabulous entertainer and you thrilled the crowd (young and old) for hours!
Ruth Mayhew - Aylesbury Town Council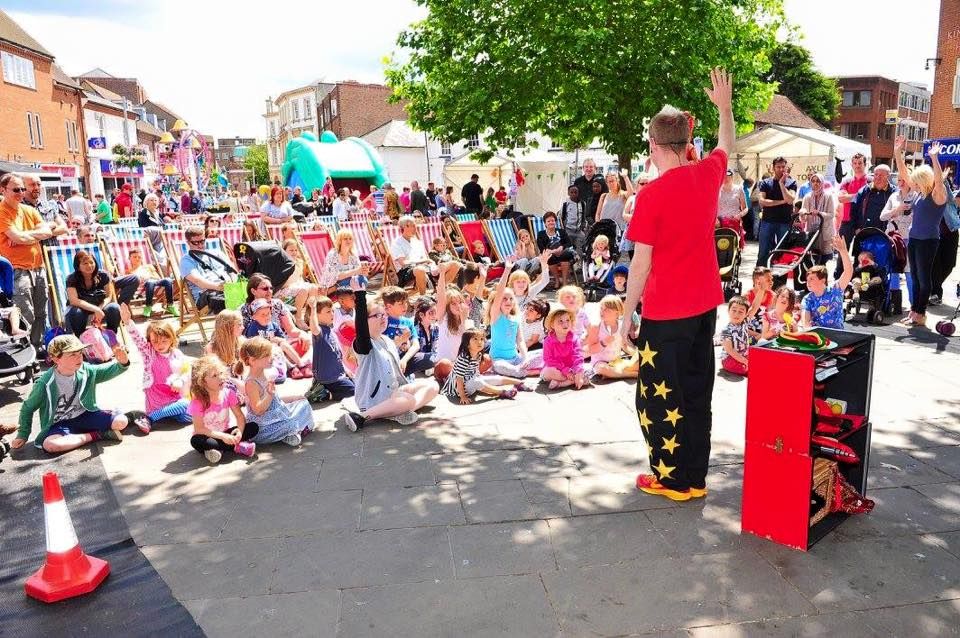 Simon has been in high demand for Fetes and fundays across the counties entertaining with his amazing illusions, side splitting humour and crowd pleasing puppets.
Contact Simon to discuss your requirements for your next upcoming event.
"Saw two of your shows at the Thornton Fete today! Fantastic and the kids were talking about it all the way home!"
- Guy Adams