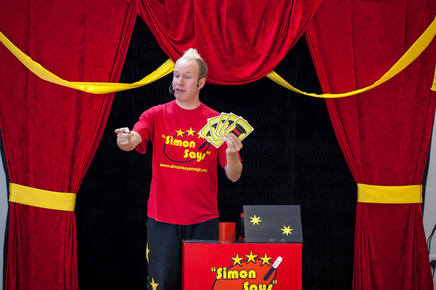 The children will be enthralled and captivated from start to finish with the professional approach and high energy fun of "Simon Says Magic". Jaw dropping magical illusions, powerful story telling, age appropriate comedy and endearing characters await a guranteed delighted audience everytime. Simon's vast experience with giant corporate companies allows him to customise and succesfully accomodate a wide range of audiences, large or small, from intimate functions that are designed to charm and impress your very special clients or staff to large venues that need to stimulate, engage and energise an audience of hundreds!
Simon has a variety of options to perfectly suit the demanding needs of the corporate world! Award winning highly rated and well reviewied entertainment options available! So whether your clientele require a truly captivating experience that lasts mere mins or several hours, we have what you need!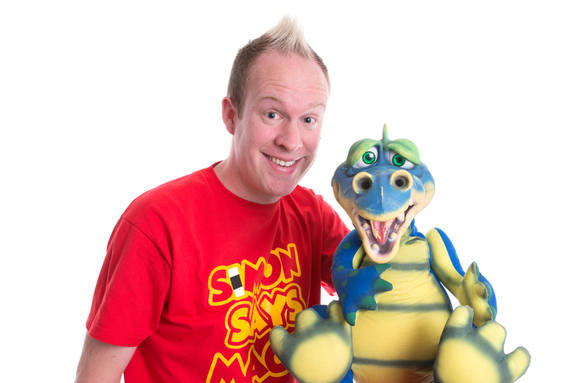 Having the responsibility of choosing the entertainment for the children for your next company event can be be a daunting task especially as a quick google search will produce hundreds of potential entertainers.
Simon will go above and beyond utilising his vast experience, passion, talent and friendly manner to ensure you get all the credit for making this years company occasion one to remember!
Simon has worked with major companies including Mattel Toys, HSBC Bank, Santander, BMW, Argos, RAF Brize Norton, British Gas, John Lewis, Tescos, Morrisons, Fulham FC, Frankie and Bennys, TGI Fridays, Halfords, Bucks Railway Centre and many more!