Simon Says "Its Partytime" (Ages 4-7yrs)
A party free from hassle worries as Simon entertains from start to finish!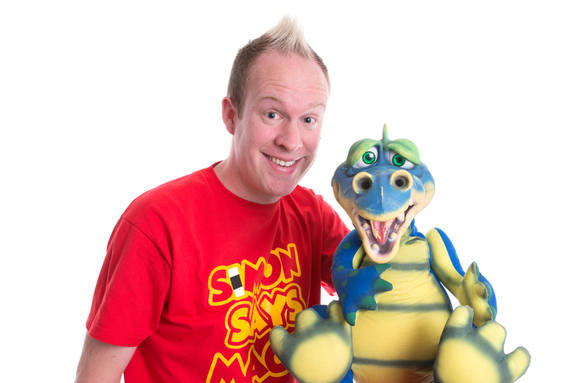 Award Winning Magic and Puppets!
Exciting Prize Giveaways Included!
Energetic Party Games!
"It was the most stress free party I have done and afterwords it was great not to worry if everyone enjoyed themselves as it was obvious they were having a great time. Everyone was impressed with the way you held the childrens attention, they were all totally into it. Since the party several parents have said to me how their children were still buzzing after the party , and how fantastic you were, even saying you were the best chidlrens entertainer they had seen.
You delivered far beyond what we had expected and for that we thank you!" - Chris Stead and Heidi Aris
Party Games and Mini Disco
Relax as the party starts with Simon's crowd pleasing choice of highly interactive fun and games, which produce belly laughing results. The children love Simon's action dance challenges, heart pounding racing games and unique spins on some of the most famous traditional party games. Every child is awarded a prize (included in price) and all games are designed to accomadate any venue, whether you've hired a hall or are having a party in the front room!
The perfect start to any party!
Its time for tea and Simon will have all the children one at a time quietly find their place at the food table. While the kids are eating Simon will be playing background music while he packs up one show and gets everything ready for the next big event. Just before they sit back down Simon plays his "Happy Birthday" song while everyone sings a long, making it a very memorable moment for your child!
The Simon Says Magic Fun Show (45mins)

Now its time for the award winning Simon Says Magic Fun Show filled with lots of comedy and amazing magic, hilarious puppets and lots of audience participation. His modern style and highly engaging performance will give your guests a truly theatre style experience!
Watch as the children gasp in amazement, when they see their friends helping Simon make things appear and disapear, change colour and even solve a genuine rubik's cube puzzle by themselves faster than the world record. These illusions will baffle the adults as well as the children. Laugh along with Simon's magical puppet friends who often get up to no good, guaranteeing hilarious results.
An experience they are sure to never forget!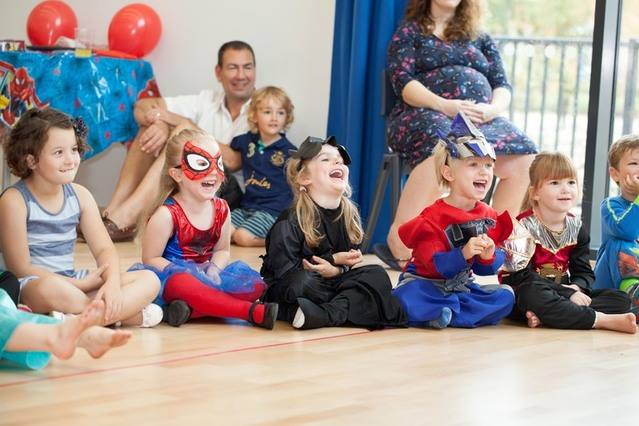 Prices: 2 Hour party (includes free 25min food break) £200 (weekend) / £160 (midweek)
(Please note - if you dont require the free food break then a 5min break will be inserted in the middle of the party)


CALL 07930 129380 or 01296 320655 NOW FOR AVAILABILITY!